5 Properties to Look for When Purchasing laminates for the kitchen
2 min read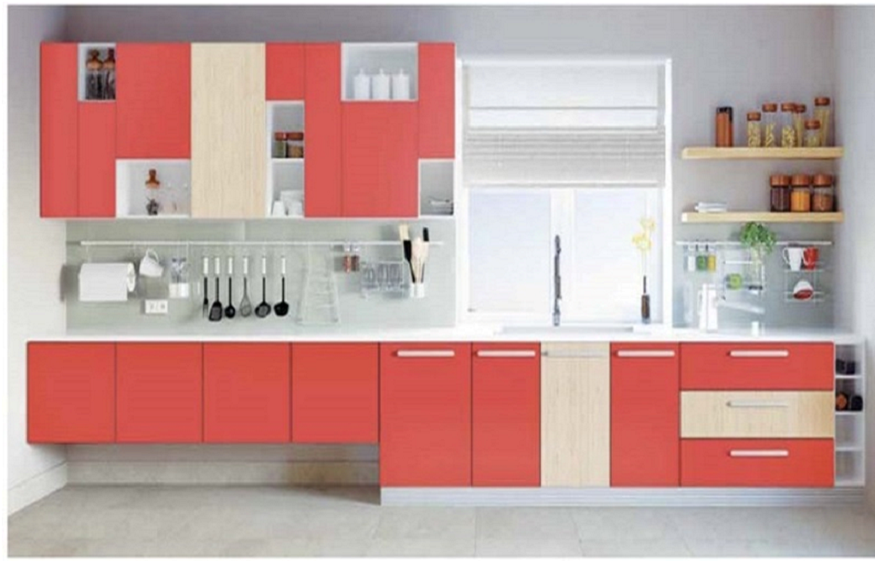 What are Laminate Sheets and Its Benefits?
Laminate sheets are a surface material used for kitchen countertops, cabinets, and other surfaces.  These sheets can be a cost-effective solution for many homeowners who want the look of natural wood without the hassle of maintaining it.
Laminate sheets are commonly used in kitchens because they are easy to clean and resistant to heat. These sheets provide a smooth surface that is easy to wipe down with cleaning products and will no longer warp or crack as quickly as natural wood.
How to Buy the Best Laminate for Your Kitchen
When buying the best kitchen laminate design, you should consider the type of material you want to use. The  Laminates are a great way to decorate your kitchen with style and make it more useful.
When purchasing laminates for your kitchen, you should look for the following properties:
– Durability
– Convenience
– Design
– Functionality
– Cost
What Kinds of Ingredients Should You Avoid With Laminates?
Laminates are a popular choice for kitchen countertops and other surfaces because they offer a variety of benefits. However, it is essential to stay away from specific materials that can cause damage to your laminates. Avoid abrasive cleaners, hydrocarbons, and acidic solutions on your laminate countertops. These materials can cause scratches or discolouration on the surface and make the laminate less resistant to stains.
Laminate countertops are made of a composite material bonded with resins, adhesives, and other materials. These components are what make them durable and easy to clean. When you use abrasive cleaners or hydrocarbons on your laminates, you will ruin their durability by removing these components along with the dirt that they have accumulated over time.
Where Can You Find Laminates at a Good Price?
To find a suitable quality laminate at a reasonable price, you should check out discount stores or brands like CenturyLaminates from the house of CenturyPly. They usually offer excellent quality laminate at a great price.
Conclusion:
Laminates are a popular choice of material for kitchen furniture because they are easy to maintain and clean. They are also durable and may be used in a variety of ways.
Laminates in Indiahave been increasing their popularity over the past few years. The market has seen an increase in the demand for laminates because they offer many benefits such as affordability, durability, and ease of maintenance. If you are looking to purchase laminates, CenturyPly is the best option.
In conclusion, CenturyLaminates are an excellent option for kitchen cabinets as they are easy to maintain, stain & scuff resistant.