Precautions for moving valuable furniture
4 min read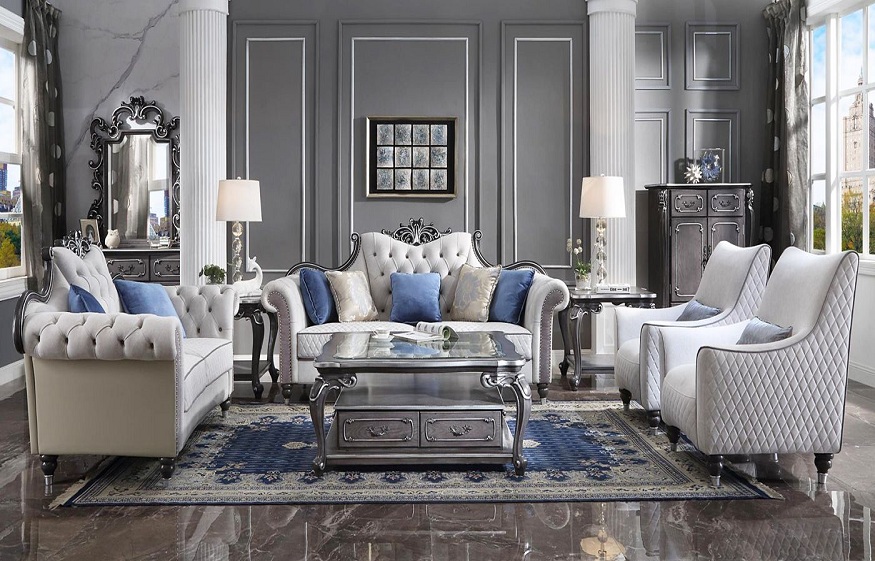 Whether you proceed on your own or with a mover, moving antique or designer furniture is always a tricky subject. Deriving its value from its age or its rarity, this furniture is often made up of fragile pieces that complicate its movement. Good care therefore requires protection of sensitive areas and suitable transport. In addition, it is important to provide insurance to compensate you in the event of problems during the move. This raises the question of the declaration of value of the objects taken care of if you call on a professional mover. Since then, How can you protect yourself from any breakage when handling and transporting valuable furniture? And how to complete the declaration form if you entrust your personal belongings to Gentlemen du Déménagement? Explanations in detail.
What precautions for moving valuable furniture?
If you are a fan of fine furniture, you may have at home a Louis XV, Empire or Louis-Philippe style buffet, chairs, chest of drawers or secretary… Formerly made by cabinetmakers, sometimes of renown, these pieces refined are most often composed of precious woods adorned with fancy decorations (moldings, inlays, marquetry, gilding, etc.). When they do not derive their value from their age, your furniture can be expensive and require special attention due to its rarity, originality or decorative quality: this is the case of designer furniture which must be taken into account. moved with the same care as old furniture.
Who says valuable furniture often says weaknesses, and therefore protection
If they are old, your furniture has necessarily already been weakened by time. When you move this type of furniture, you must therefore avoid shocks at all costs and provide reinforced protection for areas exposed during handling operations. And this even more than on common furniture.
Just like exposed surfaces, the corners and legs of furniture are impact-prone areas that need to be protected against scratches, snags and breakage. Decorations made of precious and sensitive materials (sculptures, inserts, marquetry) must also be taken into account and protected appropriately.
Moving parts such as drawers and doors should also be secured to prevent opening during travel which could cause damage. Also remember to remove the keys so as not to lose them and to label them so that you can put them back in the right place after moving in.
Provide handling and transport adapted to the furniture
To carry solid wood furniture which is very often heavy, plan for a sufficient number of movers, especially if you have stairs to manage. The use of specific equipment such as tray carts can help you move the furniture smoothly on a flat surface. If the configuration of the premises allows it, using a furniture lift can be appropriate and save you a lot of hassle if you have several floors to go up or down.
For the transport of furniture, it is necessary to provide a truck of suitable volume in which you can attach the different parts to prevent them from moving or colliding during the journey. All furniture must then be protected with a blanket when moving between the two addresses.
The same attention must be paid when loading and unloading furniture, which must be able to find its new place without damage. The Moving Gentlemen will be able to advise you and provide the human and technical resources necessary to facilitate the handling of your valuable furniture.
How to complete the declaration of value for your valuable furniture and personal effects?
If you entrust your move to a professional, you will have to complete a declaration of value. This is a form on which you must mention your belongings to be moved and their amount. This process is mandatory: it allows you to be insured during the move and to receive compensation in the event of damage to your furniture and valuables.
Start by listing your valuables
Doing an inventory piece by piece will allow you not to forget anything in the declaration. To help you, you can refer to your multi-risk home insurance which generally mentions your valuables. This will allow you, at the same time, to take stock of your insurance contract and possibly modify your guarantees.
Assess the amount of furniture to be moved as accurately as possible
From the established list, gather the purchase invoices concerned or make an estimate based on the prices charged on the market. If your valuable furniture is old and difficult to estimate, do not hesitate to get help from an auctioneer or an antique dealer for the evaluation.
Please note that the estimated amount must correspond to the value of the furniture on the day of the move. In the case of recent furniture for which you have an invoice, obsolescence will be applied to the purchase price in the event of compensation. You should also know that the sentimental value you may have for your furniture unfortunately cannot be taken into account.
Warning: do not underestimate the value of your goods to reduce costs: you risk losing more than you gain in the event of damage. For valuable objects or furniture, we advise you to opt for a higher MUST guarantee than the basic insurance. Take stock with an advisor to find out which guarantee to choose according to your value effects.
By calling on a professional to move your valuable furniture, you are guaranteed to have the appropriate means to secure the collection and transport of your furniture. In case of damage, you can also have insurance for repair or replacement. To do this, you must complete the declaration of value with rigor and as accurately as possible. This formality guarantees you compensation for the items taken care of during the move, which is particularly useful for furniture or valuables.