Top trends for home design in 2022
3 min read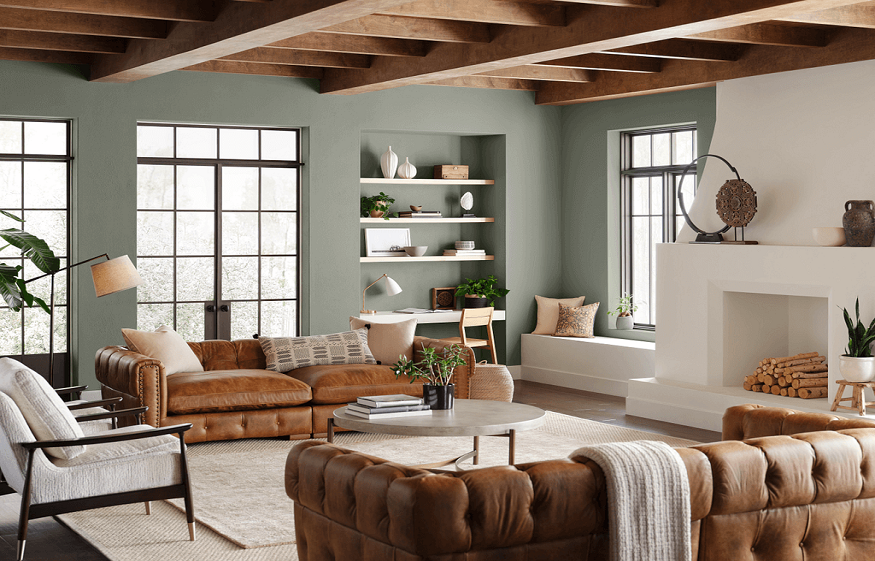 We've learned a lot over the past year, and we now value the little things in life much more. In 2020–2021, we spent a lot more time at home and learned how crucial it is to live somewhere that is both comfortable and makes us happy. In keeping with these concepts, the newest trends are all intended to increase your home's comfort level and make it a place you'll never want to leave. The outlook for design in 2022 is broad and diverse. There are some fresh hues, textures, and materials, but new moods are what matter most.
The top trends for your home designs are:
1. Modern House Design
A monochromatic colour scheme, clean lines, minimalism, natural materials, and natural light are characteristics of modern interior design. It especially alludes to a historical aesthetic movement that flourished in the first to middle decades of the 20th century.
2. Traditional masterpiece comeback
By moving away from the minimalistic look, you can create room in your home for more design items. A home inspired by this trend will mostly have regional or traditional furnishings, fewer modern pieces and more traditional trinkets such as the items that would serve as a nod to your past or works of local art. Through this trend, you can furnish your home with aesthetically pleasing-tasteful local crafts and artwork.
3. Tropical house design
The tropical home style is centred on easygoing living and being much more in tune with one's immediate. The design conveys a sense of informal elegance with its abundance of air-flow windows, cozy furniture in relaxing positions, and warm, soft lighting accents. Better illumination is required right now because so many people work from home, especially for those interminable video calls and hours in front of the laptop.
4. Pastel colours
Homes can be given some life with pastel colours without going overboard with bold vivid hues. Pastel colours are quite light; they won't even speak much, but they will definitely catch your eye. Pastels are a hot trend in 2022 and are expected to last for a while. They extend delightful elements of colour, spanning from blues and greens to warm-up pinks and yellows. They increase elegance while breaking the traditional monotony of whites and beige and adding a "pop" of colour to your home.
5. Smart Homes
Even though technology has advanced to new levels, private residences just recently began to use it. Making homes smarter has become more popular over the past few years, but this year it has almost become a necessity. All of your house's appliances and technology, including televisions, music systems, lighting, and curtains, will be controlled by a single click on your smartphone in a "smart" home. The world is moving toward smart living more and more in 2022, and easily available technological helpers are making life even simpler.
6. Sustainable
The term "sustainability" has been around in the field of design but is now more of a necessity than a trend. It is the way forward in a long-term green strategy and is expected to be a roaring interior design trend in 2022. You must pick an energy-efficient design that will greatly lower the need for heating, lighting, and appliances if you want to successfully include this. Reduce your environmental impact by choosing non-toxic or low bio cide paints, and most significantly, choose up cycled, recycled, and repurposed eco-friendly materials like bio glass, reclaimed wood, jute, etc.
If you are looking to keep up with the latest trends and designs then you must certainly explore Tata Steel Aashiyana. The website has an extensive directory of 200+ home designs along with roof, gate, car port designs and more to help you find the style that complements your home the best. Additionally, you can also estimate the quantity-budget of home building materials along with also finding authorised service providers in a few clicks. Get inspired, find the best-in-class professional experts and purchase building products at the ultimate home building destination— Tata Steel Aashiyana.