Your Guide to Finding the Right Concrete Contractor in Denver
5 min read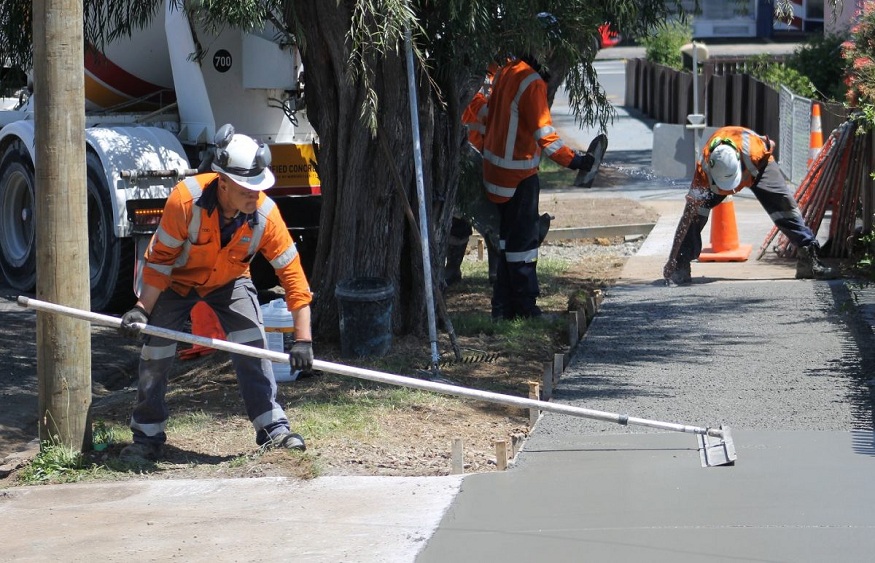 Are you planning a construction project in Denver that requires the expertise of a professional concrete contractor? Whether you need a new driveway, patio, walkway, or any other type of concrete work, finding the right contractor for the job is crucial to ensure a successful and durable outcome. With so many options available, it can be overwhelming to know where to start. But fear not! In this article, we will provide you with valuable tips on how to choose the best concrete contractor in Denver.
Do Your Research
The first step in finding the right concrete contractor is to do your research. Look for contractors who specialize in concrete work and have experience in the type of project you need. You can start by asking for recommendations from friends, family, or colleagues who have recently had concrete work done. You can also search online for concrete contractors in Denver and read reviews from previous customers. Take note of the contractors with the best reviews and ratings.
Check Their Credentials
Once you have a list of potential concrete contractors, it's important to check their credentials. Make sure they are licensed, bonded, and insured. A license ensures that the contractor has met the minimum requirements set by the state and has the necessary skills and knowledge to perform the job. Bonding provides financial protection in case the contractor fails to complete the work as agreed upon, and insurance covers any damages or injuries that may occur during the construction process. Ask for proof of their credentials and verify them with the appropriate authorities.
Ask for References
A reputable concrete contractor should be able to provide you with references from previous clients. Don't hesitate to ask for references and contact them to inquire about their experience working with the contractor. Ask about the quality of work, timeliness, communication, and overall satisfaction with the project. This will give you valuable insights into the contractor's professionalism and reliability.
Review Their Portfolio
Another important factor to consider when choosing a concrete contractor in Denver is their portfolio of past projects. Review their portfolio to get an idea of their style, craftsmanship, and quality of work. Look for projects that are similar to yours in terms of size, complexity, and design. This will give you an idea of their expertise and whether they can handle your specific project requirements.
Get Multiple Quotes
It's essential to get multiple quotes from different concrete contractors before making a decision. This will allow you to compare prices, services, and timelines. However, keep in mind that the cheapest quote may not always be the best option. Consider the overall value and reputation of the contractor, as well as the quality of materials and craftsmanship they offer. Choose a contractor who offers a reasonable price for the services they provide and meets your project needs.
Ask About the Timeline
Time is a crucial factor in any construction project. Ask the concrete contractor about the estimated timeline for your project. A reliable contractor should be able to provide you with a detailed timeline that includes the start and completion dates of each phase of the project. Make sure the timeline aligns with your expectations and project deadlines.
Inquire About Permits and Codes
Concrete work in Denver may require permits and adherence to building codes. Make sure the concrete contractor you choose is knowledgeable about the local regulations and can obtain the necessary permits for your project. Failure to obtain permits or comply with building codes can result in fines and delays in your project.
Communication and Professionalism
Effective communication and professionalism are crucial in any construction project. Choose a concrete contractor who communicates clearly and promptly, and is professional in their interactions. They should be able to answer your questions, provide updates on the progress of the project, and be responsive to your concerns. Good communication ensures that you and the contractor are on the same page throughout the project, which helps to avoid misunderstandings and delays.
Consider Experience and Expertise
Experience matters when it comes to concrete work. Look for a contractor who has a proven track record of successfully completing similar projects. An experienced contractor will have the necessary expertise to handle any challenges that may arise during the construction process and ensure that the work is done efficiently and to a high standard. Ask the contractor about their experience and expertise in the type of project you need and request examples of their previous work.
Evaluate the Quality of Materials
The quality of materials used in your concrete project can significantly impact the durability and longevity of the finished product. A reputable contractor should use high-quality materials that are suitable for your specific project requirements. Ask the contractor about the type of materials they use, and make sure they meet industry standards. Quality materials ensure that your concrete work will stand up to the test of time and environmental factors.
Get a Written Contract
Before starting any work, make sure to have a written contract with the concrete contractor. The contract should outline all the details of the project, including the scope of work, timeline, payment terms, and any warranties or guarantees provided by the contractor. Read the contract thoroughly and make sure you understand all the terms and conditions before signing it. A written contract protects both you and the contractor and helps to avoid any disputes or misunderstandings in the future.
Trust Your Instincts
Lastly, trust your instincts when choosing a concrete contractor. Pay attention to your gut feeling about the contractor's professionalism, communication, and reliability. If something doesn't feel right or if you have any doubts, it's better to move on and find another contractor. Your instincts can often be a valuable guide in making the right decision for your construction project.
Conclusion
Choosing the right concrete contractor in Denver is essential for the success of your construction project. By doing thorough research, checking credentials, asking for references, reviewing their portfolio, getting multiple quotes, considering the timeline, permits, and codes, evaluating experience and expertise, checking the quality of materials, getting a written contract, and trusting your instincts, you can find a reliable and professional concrete contractor who will deliver high-quality work that meets your project needs. Take the time to find the right contractor, and you will have peace of mind knowing that your concrete project is in good hands.