5 Top Summer Home Decorating Trends in the UK
4 min read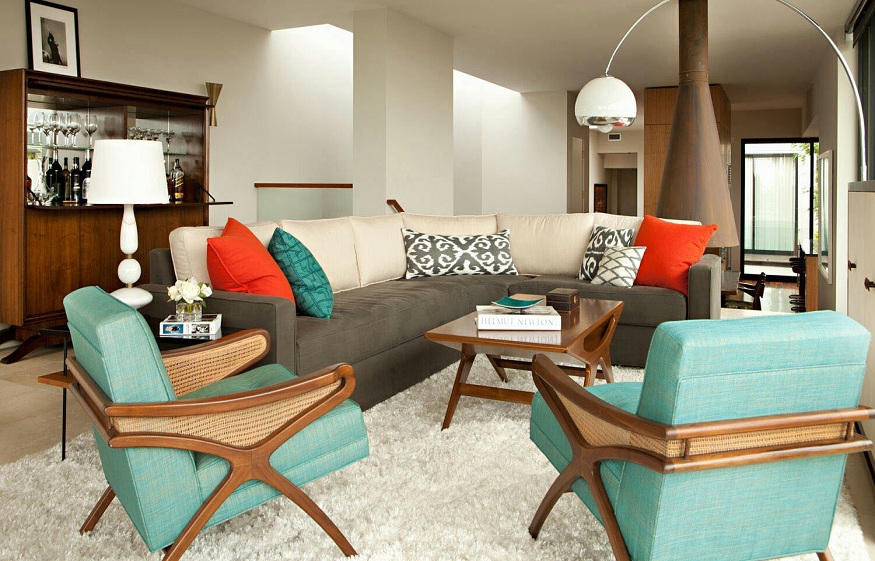 If you're looking to spruce up your home decor in time for summer, but don't know where to start, look no further than these top home decor trends in the UK that are perfect for getting you started. Whether you want to use bright colours or an elegant, neutral palette, you'll find all of these latest styles and trends have something to offer you and your home during summer – even if it's just inspiration!
1.   Introduce Tatton Country Fabric
If you want to add a touch of country charm to your home this summer, look no further than Tatton Country Fabric. These are high-quality, stylish fabrics that are perfect for any season. From floral prints to geometric patterns, they have something to suit every taste. Plus, their prices are very reasonable. So why not give them a try? You won't be disappointed. They also carry matching curtains and bedding to help you transform your room into a bright and cheerful space.
Tatton country fabric will help add some much-needed change to your handmade footstools, such as;
Retro sofas
Loveseats
Armchairs
Cupboard
Corner chairs
Geometric rugs
Vintage bookcases
The Tatton country fabric will use patterns from floral prints to themed designs like seaside or pastel colours. One way to ensure your new rug is the right size is to measure the furniture dimensionsand then round up an inch on each side.
2.   Coastal Themed Summer Décor
A popular summer home décor trend in the UK is to bring the beach inside with coastal-themed décor. That can be as simple as adding a few seashells to your home crafted furniture, such as a coffee table or some nautical-themed artwork wall hangings. You can also go all out and redecorate an entire room in a coastal theme.
If you do this, use light and airy colours to create a feeling of space and relaxation. Consider using natural elements like driftwood, rocks, plants, and so on to evoke that feeling. Combine this style with pops of colour (think oranges and blues) to add energy while keeping the vibe calming.
3.   Neutral Palettes
One of the UK's most popular summer home decorating trends is using a neutral palette. You can achieve that by painting your walls a light white or cream colour and using accessories in natural materials such as wood, stone, and linen. That creates a calming and relaxing atmosphere that is perfect for summertime.
Darker shades like navy blue, charcoal grey, or even black are also great neutrals if you want to add a bold twist to your design. For example, you could paint one wall dark blue with an accent wall in green and then fill the space with different shades of blue accents. The result would look stunningly sophisticated yet not too demanding on the eyes during warm weather.
4.   Installing Linen Curtains
Maintaining your home's temperature is important year-round, especially during hot summer. One easy way is adding linen curtains- a popular choice for summer home decorating in the UK. They are light and airy and help keep your home cool during the hot summer.
Linen curtains come in variouscolours and styles, so you can find a look that suits your taste. If you're looking for a way to add some summer flair to your home, consider hanging some linen curtains. You'll stay cool and have a beautiful décor.
5.   Introducing Plant Pots
There's no denying that houseplants are having a moment. And what's not to love? Not only do they look great, but they also help purify the air and boost your mood. If you want to add a touch of nature to your home this summer, consider investing in some plant pots.
It can be as simple as adding them to your windowsill or bringing them into the living room – wherever there is space. Remember that the plants need plenty of light (a south-facing window is best) and water when needed. And if you don't have much time to care for them, try succulents – these plants require very little maintenance!
Conclusion
Summer is the perfect time to add some colour to your home décor. Try incorporating some bright, bold hues into your space. Floral patterns are always popular in the summertime. Look for ways to incorporate them into your decor, whether through wallpaper, fabrics, or art. Tatton country fabric offers an easy way to spruce up a room. Choose a solid piece of fabric and paint an iconic landmark on it. For example, you could paint Buckingham Palace on one of the pieces and sew matching curtains for a dramatic look. To bring that tropical feel into your living room, use colourful items such as cushions with rabbit grey cover prints, lamps, clocks, and coasters