How to get rid of the moss that invades the lawn?
2 min read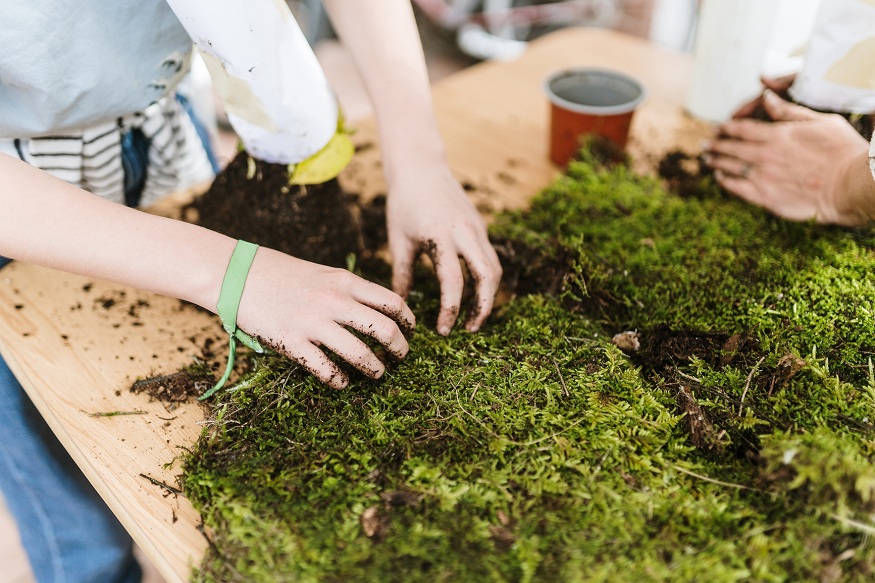 Why does moss form on the lawn?
The moss that appears on the lawn is due to several problems: unbalanced soil, soil that is too wet, grass in the shade.
Tired of seeing moss constantly invading your beautiful green lawn? Here are our tips to eradicate it forever.
Moss can appear on the lawn when it is in the shade, the ground is too wet or unbalanced. Depending on taste, it can affect the aesthetics of your exterior . But is it dangerous for your lawn ? How to remove it without using chemicals? Answers.
Moss on lawn: can it damage the lawn?
While it may appear invasive, moss is not harmful to the lawn . Indeed, it simply acts as an indicator of several elements that harm the lawn. In addition to humidity, shade and soil imbalance, moss stipulates a lack of nutrients , too heavy soil or an over-cut lawn . However, it is possible to keep the moss in the garden to give a Japanese style to your exterior.
Lawn moss: how to remove it effectively?
For those who wish to remove it, no need to use special products . Besides, it would only make the situation worse since the foam would reappear more after being grilled. First consider scarifying the lawn to aerate the soil . If it is too heavy, it may be worth adding sand to drain it better. When mowing the lawn , be careful not to cut it below 3 or 4 cm in height . The grass will be able to better capture the sun and develop without being invaded by moss.
While you were on vacation, your garden may have lacked maintenance . If the grass yellowed by the heat makes your exterior look gray, find out how to replenish your lawn with the advice of a professional.
The materials needed to save a sunburned lawn
With a claw or a rake;
Grass seeds available in stores;
A shovel or a wooden plank;
From a watering can.
September is the ideal time to take care of your lawn . But it is also important to be diligent with watering for optimal regrowth.
Advice from landscaper and enthusiast Pierre-Alexandre Risser
A landscaper for more than 30 years, Pierre-Alexandre Risser transforms terraces, gardens and balconies into veritable little paradises on earth. Passionate, he also imagines exceptional and ephemeral gardens for individuals and companies. Since 2003, he has been co-organizer of the Jardins, Jardin event at the Tuileries.
Why should you no longer mow your lawn this summer?
Lawn burnt by the sun: 18 tips to repair the damage
9 Tips for Successful Summer Lawn Watering