What Are The Benefits Of Installing Laminated Flooring?
4 min read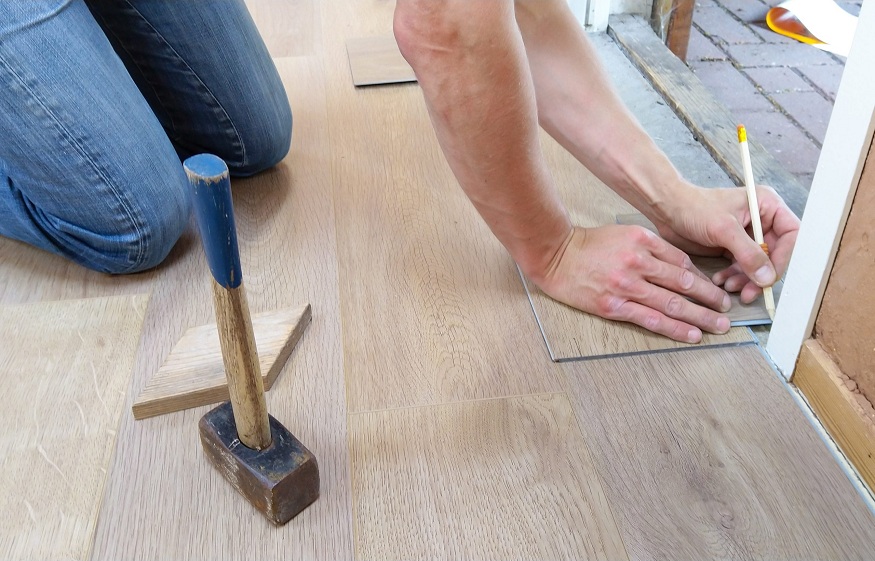 From Decobraz, a leading company in the sale and installation of wooden floors in Madrid, we want to give you a series of reasons that will mean that the next time you want to reform the base of your home, you will not have to think much about your choice. 
First steps when changing the floor of your home
When we talk about changing the floor at home, most of us think about the possibility of examining the market options to find the solution, both in terms of price and durability, that best suits our needs. Not all types of flooring are the same, and depending on the room where it will be installed, it is advisable to bet more on one class or another.
For example, it is not the same to install a particular material for the kitchen floor or the living room as it is to install it in outdoor areas, such as the patio or terrace of the house. The first must be easy to clean (the kitchen has to be cleaned every day) and not very slippery, since in general, food remains fall on the kitchen floor, suffer a lot of traffic, let's not forget that, together with the lounge, is one of the places most frequented by the whole family; or liquids, which can cause falls due to slipping. As for its installation in outdoor areas, it should be more focused on resistance to water, sun or general wear caused by use.
To all this, we must add that its price is reasonable, based on quality criteria -mainly durability-, maintenance and installation. But if you decide on a wooden floor, we recommend laminate or floating flooring. 
Why choose laminate flooring over solid flooring?
A type of floor widely used long ago has been parquet or solid flooring, but today it has lost some strength in favour of laminate flooring. Let's see what this recommendation is based on
First, it is best to buy laminates from leading brands, which come from prestigious wooden floor manufacturers that can offer the user a guarantee against any problem, such as Quick Step.
Within these brands, you can find different types of soil. Among them, the ones that stand out are the laminates, especially for their low price, both in the purchase of the material and in the installation in the home. They also require little work, if we call it to work, to adjust doors and skirting boards, generating almost dust -dirt- and even allowing their installation in rooms even if they have furniture. This causes a noticeable reduction in execution times compared to other materials such as terrazzo or slate. In addition, the maintenance of this type of floor is effortless, and it is perfectly compatible with underfloor heating.
But if laminate flooring should be highlighted for something, it is for its incredible resistance to water, which prevents dampness from arising that could affect the flooring throughout the home. This technological advance has been established in laminate flooring for some time; however, twenty or thirty years ago, it was unimaginable for manufacturers of this type of flooring. In this way, any user can decide to install laminate flooring in compromised home rooms such as the kitchen or the bathroom, which are constantly exposed to the appearance of dampness due to spillage of water on the floor.
Innovative interior design
Laminate flooring is a different type that allows you to create beautiful and multifaceted styles, so each room in the house conveys a different sensation. For example, it is an ideal type of floor to install in a spacious living room that incorporates a fireplace or large windows accompanied by walls in white tones. In short, a perfect base to make the home attractive, which currently allows for geometric assemblies or the appearance of natural wood. This fact generates a great sensation of realism in the decoration of the house, which also provides a great sense of depth to the pavement.
On the other hand, it is also important to point out the innovation that has been carried out in laminate flooring in terms of textures. Synchronised texture technology is part of the laminate flooring. It allows the knot pattern to match the surface of the outer layer, giving the floor a realistic feel that is difficult to distinguish from natural wood by touch.
And best of all, today, the leading manufacturers of laminate flooring have stepped up their work to produce practical, durable, affordable flooring in different styles. Innovative designs that are entirely away from the classic natural flooring, and on the contrary, adopt increasingly bold and carefree techniques, more typical of the times in which we live.