What are the better ways of home construction?
4 min read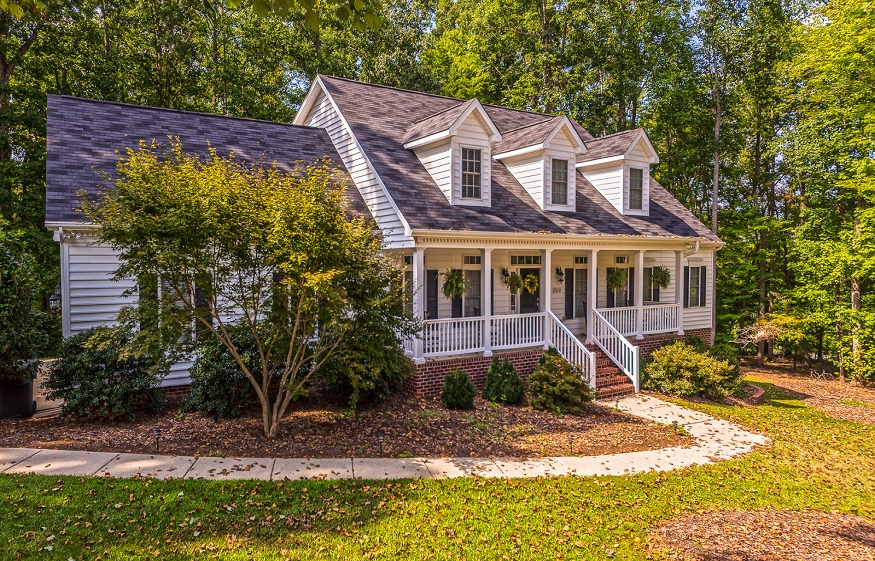 It takes a village to construct a home. There are several methods when it comes to Home Construction. The building method you pick for your dream home is as essential, if not more, than the building material or the contractor you pick.
This is why it is essential to do your homework on all the methods before you decide to build your Aashiyana. A lot of time and effort goes into designing the home according to the owner and his/her family's needs. Keep reading to get more insight on the most popular home construction methods, including insights on Home construction cost, design, and planning.
Home Construction Methods:
1. Stick Framing or Platform Framing
This procedure entails a construction method that is essentially used to put together the fundamental framework of your house. The foundation of the house starts when foundational elements such as wall frames, ceiling joists, roof trusses, and rafters are installed, followed by the installation of all flooring systems. These objects are meticulously installed piece by piece, leading to the eventual creation of a strong foundation for the complete house.
The so-called mechanicals, including pipes, cables, and ducts, run across the floors and walls once the home's framework has been constructed. The insulation process is then initiated and stuffed between the external wall's frame components as a part of the Home Construction Design. The inner walls are often coated with drywall after this passes inspection. A weather-resistant cladding covers the exterior of the house.
2. Shortcomings of the Stick Framing Method
Despite being almost universal, this method has certain disadvantages. Overly wet framing timber may shrink and distort as it dries, resulting in drywall cracks. Additionally, it might be challenging to properly air seal and insulate the many crevices between structural components using regular fibreglass batts.
3. Modular Homes
These are comparatively New Construction Home designs. Modular homes are houses constructed in pieces or modules in a controlled manufacturing setting and then shipped to the building site. They are finished by expert installers and placed on long-lasting foundations there.
They are highly efficient and cut Home Construction costs by up to 30-35 percent. The other alternative to modular homes is site-built homes, which are time-consuming. Modular  Home Construction Plans, on the other hand, complete the job in a matter of weeks.
The major portion of the construction is done entirely in the factory, and then the pieces are loaded into a crane and assembled at the construction site. It is important to note that these modular homes have different qualities and sizes. As per the client's budget, they can ask for modifications and amenities.
To produce a custom-built residence that adheres to intricate blueprints, contractors take different components and sew the numerous modules together. It is feasible to incorporate well-known architectural aspects into modules to create practically any home style.
4. Shortcomings of Modular Homes
In an ideal scenario, they are a better and faster alternative to on-site construction methods, but sometimes reality differs. Builders sometimes do not follow the original plans and cut corners. The design that was passed originally does not resemble the delivered final product.
5. Light Gauge Steel
There is a well-developed supply chain since light-gauge steel is employed in commercial structures for internal walls. Due mostly to cost and familiarity, steel frames have a smaller market share. Few private builders have the equipment or expertise necessary to deal with steel, which increases the cost of constructing a steel home by around 3%, according to most estimates.
Similar to traditional stick framing, only with slight differences, is the construction procedure using light gauge steel. As the name suggests, the components are made of metal rather than the stick-built home's timber structure. The primary advantage of this construction method is that none of the items involved will decay, shrink, or be harmed by termites. Steel frames are more durable than any wood frame. Furthermore, there is less concern about drywall cracking, warping, or shrinking.
To prevent corrosion, the steel here is coated with zinc (referred to as galvanized) or a combination of zinc and aluminum (referred to as zincalume. This coating's thickness may be adjusted to fit a variety of conditions. Typically, dry, arid areas need the least protection and marine settings.
6. Shortcomings of Light Gauge Steel
Sound can go through buildings with light frames more quickly than brick construction, which is much more substantial.
In case any fire breaks out, light gauge steel may lose strength. Use must be made of adequate fire protection. The simplest fire prevention method is to cover the steel with drywall or fire-rated sheets.
In Conclusion
Dream Home Construction involves a lot of planning, effort and time. Make sure you empty a reputed and talented builder for Home construction. Have an open line of communication with the involved team. For instance, if you wish to use the Modular Home method for your home, consult with your builder first. Also, remember that the architect you pick for your home is experienced in the Modular Home field so that you do not encounter any issues in the future. Building a home is a considerable investment. Make sure you work with the right people.
You can check out all the information you need for home construction, get skilled service providers in your area, check out the latest home designs, estimate your material costs and complete your online purchases under a single roof at https://aashiyana.tatasteel.com/