Entertaining Visitors
3 min read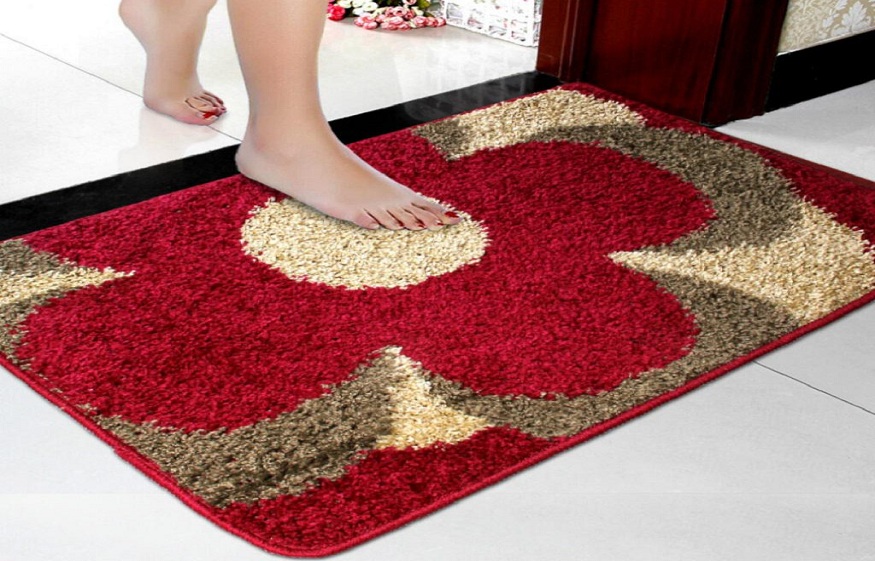 Whatever you want to call it: a foyer, an entryway, or an entrance hall. It's the space between the great outdoors and your well-planned home that can be difficult to style. This is especially true for rugs because you must consider not only the natural elements but also the style of your home…and blend the two tastefully.
Because, if you're wondering, there will be mud on someone's shoe when they walk through your door. Yes, a child may dribble ice cream from his cone while walking outside. Yes, someone's wet footprints will make their way across the rug as she dashes inside to retrieve her misplaced purse.
Entryway rugs are an excellent way to make visitors and guests feel at ease.
Improve Safety
Do you get nervous every time your precious child falls while practicing their new walking skills? A rug could provide the ideal landing cushion, protecting delicate heads, knees, and hands during this critical stage of their lives.
Rugs are ideal for cushioning steps, reducing slips and falls, and reducing injuries when falls do occur. It offers safety protection for the entire family, but especially for toddlers and the elderly.
Rugs can help reduce the risk of injuries from slipping accidents in your home. If you live in a home with a long hallway and have young children, installing a runner can help prevent injuries. Similarly, if you notice that a section of your floor becomes slippery after cleaning, you may want to place a rug over that area to prevent slipping hazards.
Imperfections In The Coverage
If you have a problem with your floor, such as cracked tiles, a quick fix is to cover it up with a rug. These rugs should complement and blend in with the rest of the furniture in the room. Wall-to-wall carpeting may be permanent, but rugs are yours to take with you if you move.
A distracting stain or imperfection in wood can be a great reason to cover that area of your floor with a rug. However, if a portion of your floor is damaged, you should notify your landlord. To avoid accidents, tripping hazards on floors should be repaired rather than simply covered up.
Join Two Rooms Together
Many people consider a rug to be a "finishing touch" for a room. A rug, on the other hand, is a great way to start decorating because it can provide you with a good color palette to work with. Rugs can be used to define a conversation area in a living room, a seating area in an office, or an eating area in the kitchen or dining room. Rugs are available in almost every size, color, pattern, and material imaginable. This makes it simple to use the rug as the focal point of your room or to use it to unify your color schemes. It just makes everything more logical.
Cleaning Is Less Trouble
Have your kids ruined your floor, or has your dog decided to shred your favorite teddy bear? If you don't have a rug, the song and dance that must follow is an elaborate production involving a broom, dustpan, bin bag, and possibly a mop. All you need to do to clean a rug is pull out your trusty vacuum.
Custom logo rugs are simple to clean. Because of the fibers, vacuuming rugs is simple. Dust can be easily removed by vacuuming once a week. However, if the weather permits, it may be a good idea to hang your rug outside and beat it.